This really is a serious question I have. And I don't know enough about the situation to have an educated opinion.
It is
estimated
that there are 25,000 Jews still living in Iran (down from 100,000 before the Iran revolution), and many live in Tehran, which has
11 functioning synagogues
today.
Jews in Iran are pretty much Dhimmis. From Wikipedia:
Discrimination

Like other religious minorities in Iran, Jews suffer from officially sanctioned discrimination, particularly in the areas of employment, education, and housing. They may not occupy senior positions in the government or the military and are prevented from serving in the judiciary and security services and from becoming public school heads.[26]

The anti‑Israel policies of the Iranian government, along with a perception among radical Muslims that all Jewish citizens support Zionism and the State of Israel, create a hostile atmosphere for the Jewish community. In 2004, many Iranian newspapers celebrated the one-hundredth anniversary of the publishing of the anti-Semitic forgery The Protocols of the Elders of Zion.[26] Jews often are the target of degrading caricatures in the Iranian press.[27] Jewish leaders reportedly are reluctant to draw attention to official mistreatment of their community due to fear of government reprisal.[26]

The legal system also discriminates against religious minorities who receive lower awards than Muslims in injury and death lawsuits and incur heavier punishments.

It is impossible to find out exactly what the Persian Jews are thinking right now. According to
this article
, they are caught in no man's land:
Any public expression of sympathy for Israel would invite a sharp crackdown from authorities and hard-line Islamic groups.

"We are Iranians. We work for what's best for Iran. The fighting, fortunately, does not affect the Jewish community in Iran," said Moris Motamed, who holds the single parliament seat reserved for Jews. Other seats are set aside for the Christian Armenian and Assyrian minorities and followers of Iran's pre-Islamic Zoroastrian faith.

But Iran's Jews have undeniable bonds with Israel -- most notably Israel's Iranian-born president, Moshe Katsav. Thousands of Iranian Jewish families have relatives in Israel. The historical links between Persia and the Holy Land go back to antiquity and are celebrated each year with the festival of Purim.

In January, the leader of Iran's Jewish community, Haroun Yashayaei, issued a rare challenge to Islamic authorities after President Mahmoud Ahmadinejad called the Holocaust a "myth." He said Ahmadinejad was questioning "one of the most obvious and saddening incidents in human history."

Israel, however, presents a red line no one will cross. Iran's Jews have remain publicly silent as Iranian leaders have called for Israel's destruction, including Ahmadinejad's call last year for Israel to be "wiped off the map."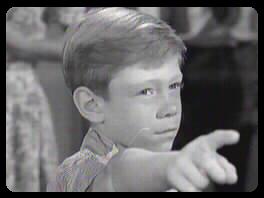 The Iranian Jewish website reminds me of Communist Russia Propoganda. Check it out:
http://www.iranjewish.com/English.htm
'Last week, Jews in the southern city of Shiraz held a pro-Hezbollah rally that was covered by state-run television -- a sign that the march was likely overseen by the Islamic regime to reinforce the idea of national solidarity.'
I'm not sure, because I can't speak for them, but the Iranian Jews seem to be taking a page out of the people of Peakville in the famous Twilight Zone episode,
It's A Good Life, where everyone feared the 6 year old boy, Anthony Freemont.
Ahmadinejad right now, is focusing on wishing Israel into the cornfield, and he might be thinking that the Iranian Jews are potential human shields right now. How will Israel deal with the Persian Jews, who are deeply rooted in Iran? Who knows what their ultimate fate will be?
One thing is for certain: Israel will never let Iran build nukes, and I believe an attack on Iran is a given. It is just a matter of when.