Fundies are pretty well convinced that homosexuality is 100% nurture
.
Especially bible literalists, who "know" that according to the bible that homosexuality is an immoral sin, and sinners can all be cured.
If biological, this means that the bible is wrong
, which of course it can't be. Also, it means that
God created homosexuals
, and this too would complicate things immensely for the slack jawed yokel creationists, who believe that God created man in his image. This would literally mean that God likes it up the pooper between one out of 20, to one out of 10 times.
No, Fundies are sure that homosexuality is a mental illness that happens after birth.
After dealing with Fundies in the comment section of various blogs the last couple of days, I have come to the conclusion, that they are in fact mentally ill. It isn't like I've thought about it before, but I finally got completely convinced.
How can people continually make excuses, try to poke holes (and believing hole poking is peer reviewed science), and continually repeat the same lies, convinced that they are truths, over and over again and not be nuts?
How can anyone who opened a science book, watched a nature documentary or read links that are used by people like me to refute their nonsense, in a very educational manner that an 8 year old could understand, still believe the earth is less than 10,000 years old? I realize that evolution is a lot harder for the simple minded to comprehend, but many who argue against it say they have a very good knowledge of science, which of course is a lie, or in fact, they are the craziest of the crazies. These people will go to great lengths to try to explain away scientific fact in order to make their 1900 year old book of myths a total reality.
The only question is whether reality denying is nature or nurture
.
Of course, nurture is obvious. Many YECs have been brainwashed since infancy. Now, those who haven't been exposed to real science, thanks to the allowing of home schooling, have an excuse. But these people just stay in their own little world, and they won't be trying to show off how smart they think they are outside of church. Still, a brainwashed person has to be considered mentally ill.
The ones that have opened science books, are still of course brainwashed, but their psychosis runs deeper because they have to overcome major
cognitive dissonance
, to the point they are actually delusional.
I say man is predisposed to believe in the supernatural, and a lot has to do with our evolution when it comes to invention, innovation and social skills. That being said, I can't say that someone who believes in a higher power is mentally ill. But
people who deny real evidence in order to justify their specific beliefs are mentally ill
.
It is one thing to embrace reality and add God to the equation. That is acceptable in lieu of our brain's hardwiring due to mostly social evolutionary pressures that modern man has faced.
Could the YECs mental illness be partially natural? Yes. Since the agricultural revolution, man benefitted in staying in one place. With that came getting along with others, and if you didn't, you got kicked out or killed. The best way to control the masses in the past was to instill fear. This is where inventing Gods, and giving Gods spiteful characteristics, worked the best. Keeps many in line. Many Christians think that without the "morality" that "God gave us," they would all be rapists, murderers and thieves.
So those who were believers, had a better chance of survival, and with that, allowed them to have way more children than the infidels too. If you can believe that it is possible that susceptibility to believe in myths can be somewhat inherent, which I do, then two mentally ill (young earth creationists) parents have a better chance of producing an offspring who is more likely to live a life of delusion, than say, the offspring of Atheists.
The question is can we reverse these potentially mentally ill children. The reason I bring this up is because
Reverend R. Albert Mohler Jr
. has stirred up the bible literalist community with his acceptance that homosexuality most probably occurs during fetal development.
His solution to stop homosexuality intrigues me; "What if a hormone patch during pregnancy will do the job?"
I say, why not prevent mental illness, and give pregnant young earth creationists a hormone patch that looks like this: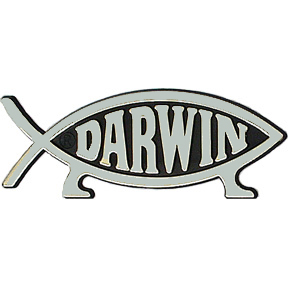 Most mentally ill Fundies can function well in society. They can live and die in their blissful ignorance. It is just the ones that want to infest the government or schools with their mentally ill ideas that I see a threat. Because I do believe that their illness is mostly nurture, it is best they aren't allowed to spread their nonsense.
Unlike homosexuality, YECism is treatable and curable in many cases. Check out Dr.
Stephen Meyers'
story. And I do believe, as I've said before, the Young Earth Creationist movement will die within 25 years, and it has to do with their spokespeople attempting to spew their lies and falsities on the internet. They can only make themselves foolish. Many YEC bloggers and message boards have already started trying to censor those who easily cut through and refute their bullshit.
I love this paragraph from
Dangerous Intersections
(I found this blog today, and it looks great):
It seems that schizoid tendencies are revered in Christianity. You couldn't be a Saint unless you demonstrate what are now known to be several symptoms of Schizophrenia: Hearing voices and knowing them to be real, projective charisma, supernormal strength or agility, preternatural sensitivity to other's thoughts, and so on. The bible and chronology of Saints document many textbook cases of schizophrenia. It usually manifests in women at the onset of adolescence (e.g: Joan of Arc) or men at the end of adolescence (pick anyone from Moses forward).

Further reading about cognitive dissonace:
Cognitive Dissonance
, regarding Marcus Ross, "a geologist who recently completed a doctoral dissertation at the University of Rhode Island. The subject of his dissertation was "the abundance and spread of mosasaurs, marine reptiles that, as he wrote, vanished at the end of the Cretaceous era about 65 million years ago." According to his supervisor, his work was flawless - a brilliant piece of scientific research." Ross believes the earth is less than 10,000 years old.
Either he has an agenda (and is slightly mentally ill), or he is completely off his rocker and certifiably insane.
Fun link:
Check out the sidebar at
The Generator Blog
if you want to add a little humour to your blog posts. That is where I found the Bart Chalk Board generator.